Bedroom, closet, and bathroom doors are typically the three main doors in a master bedroom. There may be just a bedroom door and a closet door in a child's room. Do they have to match?
The color and design of the bedroom and closet doors should match. The color pattern of the room should coordinate with the doors when decorating.
Bedroom and closet doors should match. There are a few instances where the door doesn't necessarily have to match; we'll cover those later in the article. For now, we will cover why your bedroom and closet doors have to match.
Why You Should Match Your Bedroom & Closet Doors
This article will show you why you should keep the color patterns and the room matching. That way, it will give a uniform look. Let's get started.
Keep The Color Patterns Consistent
The main reason is the color pattern. The fluid look of having a white door that matches the white closet looks spectacular. Similar to having an old rustic brown look that matches the heavy frame of a barn door.
No matter what the color is, having an efficient color scheme will blend and complement the rest of the color schemes in the room.
Also, having neutral color doors paved the way to switch up the color scheme for the rest of the room. If the door and closet doors are yellow, they won't match the room's purple or blue walls/color pallet.
Neutral colors are white and brown, as they can be paired with any color and still look stylish.
Makes The Room Look Less Busy
The room's color and style patterns play into the overall "busyness" of the room. These types of doors will cause immediate attention to a guest or homeowners when they walk into the room:
Open too wide
Aren't big enough
The color scheme attracts more attention than the room itself
The last thing you want in the room is the doorways, which are meant to be the entrance to a beautiful space, to disrupt the overall ambiance. This can be done by colors or style.
The style of the door, whether it be a slab door, bi-folding door, or even a barn door upon entry, the closet should match at least the same texture and style of the main entrance.
What If My Bedroom & Closet Doors Don't Match?
We recommend the doors match. However, there may be a few instances where you can get away with not having matching doors. The trick would be within the door panels.
For instance, if a door had three panels as the main entryway door, but the closet door only has two panels (whether the previous homeowner messed up or you're trying to save some money on a different style door), it may not be noticed.
Interior doors are the first thing that stands out when a person enters your room. They can bring down the tone of the room or they can brighten it up. It's important to make sure that your interior doors contrast the colors of the walls perfectly.
To the naked eye, the guest will see panels on the door and may not notice that they don't match the entryway. We recommend having no more than a 1-panel difference; having a 5-panel door and a 2-panel door may stick out.
This is one way of not matching the doors to the bedroom and closet interior doors.
Bedroom closets do not need doors. However, we will break down the benefits of having doors and not having bedroom closet doors.
Benefits Of Closet Doors Matching
The biggest reason for having closet doors is for privacy. Often, homeowners will keep personal items or items they don't want their kids to see (Christmas presents, safes, money, etc.). Having closet doors will hide and keep these items discreet.
The second reason is UV light. If your closet is positioned next to a window, it will be exposed to the UV light that comes through the window.
This may fade clothes with extreme, all-day exposure to the hot sun. We caution against having an open-facing closet with UV light exposure.
The last reason is for toddlers or children. The last thing you want is for a toddler or child to get into your room and ruin your favorite outfit.
Simply keeping closed doors will not necessarily keep the child out, but they will at least have to work to get into the closet. If it's an open-faced setup, the child can have a free-for-all with the clothes.
Matching Bedroom Closet Door Ideas
We've taken the time to pick out our favorite bedroom door designs and ideas to make your closets catch the eye of visitors!
Below
Bi-Fold Closet Door
One of our favorite doors can be bought on Amazon with the Bi-fold Louver Plantation white color doors.
These door styles come in various sizes, such as 24 x 80, 30 x 80, 32 x 80, and 36 x 80, to fit all your closet needs.
Reasonably priced and affordable for closet doors, these are a great option for starter homes that need a new set of doors or to be used as replacements.
Accordion Folding Doors
We wanted to add a solution for those looking to save some money and the DIY audience. These accordion door styles are a great solution as they can fit openings from 24-36 inches wide and 80 inches high.
Also available in the color scheme that will best fit your room. Colors to select from are fruitwood, oak, white, and white mist.
Barn Doors
One of the newest styles in bedroom and closet doors is the barn-style door.
This heavy-set door is excellent for homeowners who want to give their homes a rustic and country feel.
These doors are pre-drilled and ready to assemble. These one-sided doors are great for single doorways or closets that want to be kept private with style.
Conclusion
Bedroom and closet doors, all in all, should match. We've given one instance where it may not match, but that's one scenario.
If you're looking for closet doors, we recommend checking out the ones we mentioned above for all colors and styles!
We've compiled a complete list of frequently asked bedroom questions for new and experienced homeowners.
Our team of experts answers these questions to help assist you through DIY projects and home repairs.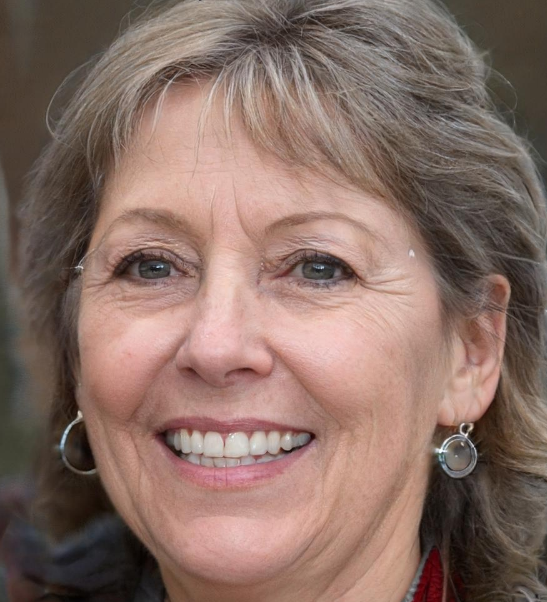 For over a decade, Robin has been a real estate agent, interior design specialist, and mother. Through her trials and tribulations, she wanted to create the perfect website to help you save money and make your home look beautiful.