Bathroom faucets are so expensive for a couple of reasons. If you've ever gone to a hardware store or shopped online, you'll see prices soar well over $100—a steep price for something so simple. This raises the question, why are bathroom faucets so expensive?
Bathroom faucets are expensive because of the material, high-priced interior design industry, and multi-use functionality. Interior products by design are more expensive than other household items.
This article will explain why bathroom faucets are so expensive and alternative buying options to save money on cheaper, sturdier solutions.
Why Bathroom Faucets Are Expensive
Bathroom faucets are expensive for many reasons. If you're looking to purchase a bathroom faucet, we recommend you set aside a small budget to buy it.
Here are the reasons why bathroom faucets are so expensive.
Industry
To start, the bathroom industry is expensive. Home decorating, in general, is expensive, which allows retailers to push the price of these interior products through the roof.
As mentioned, it's rare to find a lovely faucet for under $100, especially ones that won't rust or be made of cheap material. Manufacturers continuously try to compete with each other and keep the pricing well over $100. We found a list of beautiful faucets under the $100 mark.
Most of these faucets can be found at hardware stores – as many homeowners like to shop in person to feel the material and ensure the piece is exactly what they need.
However, with the recent boom of Amazon and the ability to purchase quickly online, it may be in your best interest to buy directly from the manufacturer and skip the middleman markup.
Also, bathroom faucets aren't necessarily a high-selling product in general. Homeowners will buy new faucets every 5-10 years, forcing manufacturers and third-party stores to get as much as they can out of you in one purchase.
Material
Cheaper, $100, or below options are often made from lighter plastics such as PVC. Plastics are more prone to cracking, leaking, or wearing down over time.
Brass, bronze, copper, and other material that doesn't corrode easily are always more expensive because of their longevity.
These are what the $1,000 items are made of, which ultimately should last a lifetime. The more money spent, the expected and anticipated lifespan of a product should be extended.
We recommend researching what the material is made of instead of how it looks. The material is everything, as it will have to withstand constant water pressure alongside long-term wear and tear.
Trending Designs & Finish
Trendy designs and finishes are also what can impact the price point. If it's a new design or newer model, its perceived value can and will be inflated by the company.
Often custom designs that are either handcrafted or hand-sketched will impact the price. Faucets bought at hardware stores typically have a solid finish with little differentiation from the competition.
Custom designs priced over $500 will have handcrafted and engraved marks that genuinely pop.
The finish is also essential. This goes back to the material of what it's made from. Lighter, thin, low-grade finishes will often break and need to be replaced. Cheaper finishes will often come in three different varieties – chrome, nickel, and bronze.
These finishes are often beautiful at first; however, the finish will begin to fade roughly 2-3 years after purchase, and water stains will become visible.
More expensive designs and finishes are often heavier to the touch and include sturdier material. These designs often include rose gold, brushed bronze, higher-end coppers, and brass.
Functionality
The last reason bathroom faucets are so expensive is the functionality, and extra abilities added other than on/off features.
Traditional and cheaper faucets will have a hot/cold water option that will turn on and off. However, newer faucets have added capabilities to enhance the homeowner's experience. Here are some added capabilities:
Thermostats on water temperature
Wall Mounts
Water Thinner
Push/Pull Lever
Combining the custom finish, trendy designs, and material the faucet is made out of with improved and modern technology – the price will naturally be more significant.
Best Cheap Bathroom Faucets
We've compiled a small list of our favorite bathroom faucets that are both cheap and stylish.
Here are our picks for bathroom faucets that can help you both save money and still put a dazzling touch on your bathroom.
Victorian Chrome Widespread Bathroom Faucet
KRAUS Arlo Single Handle
KRAUS Waterfall Vessel
All bathroom faucets noted above are easily accessible online and delivered within days.
Victorian Chrome Widespread Bathroom Sink Faucet
The Victorian Chrome finish on this faucet by Kingston Brass will light up your bathroom. The polished chrome radiates off the elegant handles and spouts to give your bathroom a clean finish.
The spout reach is 7.5 inches and records a height of 7 inches; this faucet set is a great addition for a relatively low price. Backed by a one-year manufacturer warranty, this faucet set is all you'll need for your bathroom water dispensing.
KRAUS Arlo Single Handle
The KRAUS brand is one of the top manufacturers of bathroom sinks, and its line of bathroom faucets fits this category.
The one-hole vessel is excellent for modern bathrooms, featuring five different sink finishes. The elegantly arched faucet allows the water to get on the hands at a direct angle, helping to minimize splashing and waste.
This faucet has a wide variety of finishes and option packs for the perfect match in your bathroom.
KRAUS Waterfall Vessel
This beautiful waterfall faucet is a tremendous modern-looking sink with an expensive finish but for a lower price. Available in two different finishes, this faucet dispenses water in a magnificent way that will astonish your guests.
The sleek design allows for water to be dispersed with lever control. The tempered glass disk creates a dynamic surface for water flow and easy hand cleaning.
If you're a homeowner shopping for a new faucet, don't let pricing get in the way of purchasing a beautiful and elegant bathroom faucet. Use our guide above to determine what design, material, and functionality are right for you, your children, and your guests.
Each item we've listed above has multiple customization options to fit the decor of your bathroom. Decide which bathroom faucet is best for your home without breaking the bank.
We've compiled a complete list of frequently asked bathroom questions for new and experienced homeowners.
Our team of experts answers these questions to help assist you through DIY projects and home repairs.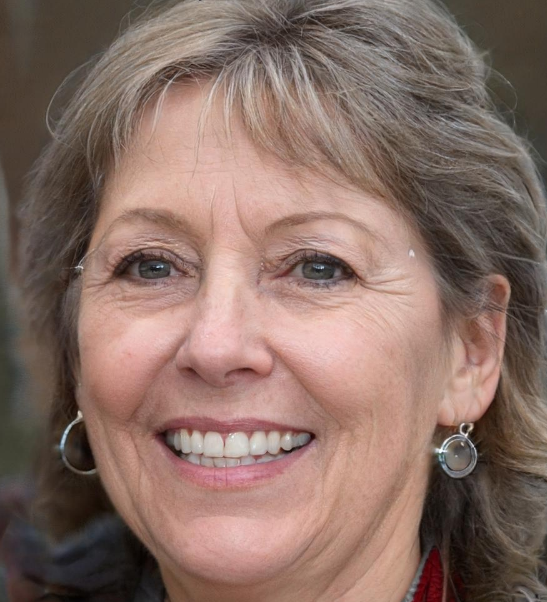 For over a decade, Robin has been a real estate agent, interior design specialist, and mother. Through her trials and tribulations, she wanted to create the perfect website to help you save money and make your home look beautiful.