Light bulbs purchased around the house are often damp rated or wet rated. Based on how much moisture is being absorbed in that room, these ratings will help determine which style and type of bulb to buy. This often raises the question, do bathroom lights need to be damp rated?
Any bathroom light bulb that is exposed to moisture from a shower or sink should be a damp rated light bulb. Light bulbs not exposed to moisture do not need to be damp rated.
It's essential to check the damp rating of the light bulbs, especially if you're purchasing them for your bathroom or outdoor patio. This article will explain what the damp rating means and why it's both efficient and effective to buy damp-rated light bulbs.
What Does Damp Rated Mean?
Damp ratings are a rating system given to a light bulb that measures how much moisture it can absorb before faulting.
Light fixtures and ceiling fans should be marked "suitable for damp locations" or wet locations." These safety labels are marked on the light bulbs and fans to protect the homeowner from faulty or possibly harmful moisture buildup with the electricity.
Rooms that boast atmospheres may warrant a damp rating, such as a bathroom or kitchen space.
According to home electrical, anywhere with light fixtures exposed to water, rain, or heavy storms will often have a wet rating. Here is an example of a light purchase with a damp rating.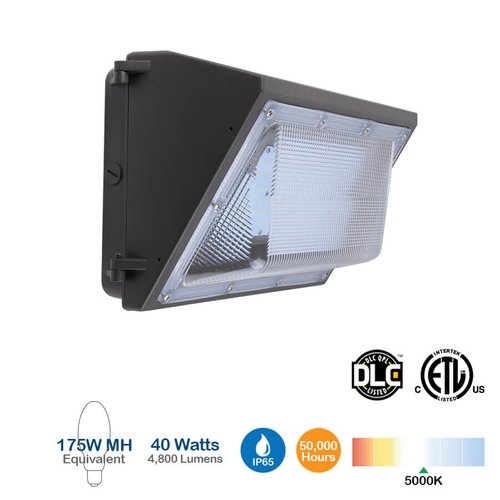 Notice a bar that indicates blue as wet and red as dry at the bottom right of the picture. You can see a bar and a blue circle in the bottom right, which helps indicate the damp rating.
This is important to pay attention to, especially if you're purchasing light bulbs for areas with high moisture.
This article will show you the difference between a damp rated and a non-damp rated light to help you with your buying decisions as a homeowner.
Do Bathrooms Light Bulbs Need To Be Damp Rated?
Now that we know the difference between damp rated light bulbs and regular light bulbs let's apply what we know.
Bathrooms are considered damp rated. Due to the water (hot or cold) that's generated from the sink and shower, there's a chance for humidity to rest upon the bulb.
Damp-rated areas include indoor pools, bathrooms, and light fixtures near the kitchen sink/stove. Although there may not be any direct contact made, there's a chance water could get on the light bulb, which makes it a damp rated light bulb.
Bathroom light bulbs should be damp rated if you're installing them in high-moisture areas.
Light bulbs away from the shower and the sink can be installed as standard light bulbs. However, light bulbs placed directly above a shower bathroom with no casing should be damp rated.
Are Bathrooms Considered A Damp Location?
Yes. Any area directly affected by moisture or any heavy condensation is considered damp. The best way to understand damp locations is essentially any small area or room where moisture can build up over some time.
For example, a bathroom or a sauna room can build up moisture. The bathtub or the shower will build up moisture that typically rises and settles on the light bulbs. If the light bulbs can't handle the moisture, they will break or short out.
Simply by ensuring the light bulbs are damp rated, you will save yourself time fixing lights, but you will also save your wallet from spending money on light bulbs.
Best Damp Rated Light Bulbs
LED Light Bulbs
We highly recommend LED lights, which are UL-certified and Energy Star listed. The LED lights are also customizable, allowing users to dim from 10% to 100%.
Our first pick is the Sunco Lighting 12-pack.
These lights are damp-rated and allow for simple installation. Hang these light bulbs in the kitchen or bathroom, wherever dampening may occur.
These lights are built for this atmosphere and feature five different lighting styles for purchase.
Bbounder Lighting 12 Pack
This LED downlight with baffle trim is another excellent choice for homeowners to increase lighting with LED-efficient energy.
UL-listed and energy-efficient, this lightbulb is excellent for bathrooms, kitchens, and basements – all damp, heavy areas. These lights are ready to fit in 5″ or 6″ recessed housing cans.
Torchstar
If you're looking for more of a traditional light bulb, the Torchstar is an excellent option.
Built to last in garages, the 15W light bulb is damp rated and constructed to last under damp conditions.
The Torchstar lightbulb is vibration and impact resistant – great for bathrooms with kids constantly slamming doors around the house.
All In One Solution Honeywell
If you're looking for a more traditional ceiling fan all-in-one solution, the Honeywell Belmar outdoor LED ceiling fan is a great option.
This all-in-one solution is waterproof and damp-rated, a great neutral color for indoor pools, patios, and kitchens.
The outdoor ceiling fan is weather-resistant, with 52″ ABS plastic blades. Equipped with three speeds and a reversible motor, the fan is also great for distributing heat across the room during the winter months.
Standard with a no-light conversion cap, the choice is yours if you want to expose the light bulbs or not.
This ceiling fan is also great for damp weather conditions and is built to last. Look for your all-in-one fan solution here.
Conclusion
Damp-rated lights are great for bathrooms or areas that will receive moisture over time.
It's essential to check the damp rating by the scale on the bottom of the box/instruction manual to determine how much moisture the light bulb can handle.
The wet ratings are how much direct water a light bulb can handle over time. Attention to these ratings can help the light bulb's lifespan and save you money.
We've compiled a complete list of frequently asked bathroom questions for new and experienced homeowners.
Our team of experts answers these questions to help assist you through DIY projects and home repairs.
For over a decade, Robin has been a real estate agent, interior design specialist, and mother. Through her trials and tribulations, she wanted to create the perfect website to help you save money and make your home look beautiful.