Toilet cleaner is often thought of as an easy substitute to clean surfaces such as showers and sinks. Although it may do the job to clean porcelain toilet bowls, it has its difficulties on bigger surfaces. So can you use toilet bowl cleaner in the shower?
No, you should not use toilet bowl cleaner in the shower. Due to the toxic materials staying in the shower, you don't want to get it on your skin. Using an all-natural solution such as tile stain removers or tile cleaners is safer than toilet bowl cleaners.
To understand why we shouldn't use toilet bowl cleaners in the shower, first, we should understand the active ingredients in toilet bowl cleaners.
In this article, we're going to show you alternative solutions to toilet bowl cleaners so you can stay safe from toxic chemicals and why people often ask "Can you use toilet bowl cleaner in the shower".
Using Toilet Bowl Cleaner In The Shower
We recommend that you don't use toilet bowl cleaners in the shower due to the toxic nature of toilet bowl cleaners and the direct contact your feet will make with the cleaner.
Additionally, using hydrochloric acid in a bathtub will cause the acid to attack the chrome plating naturally. This includes the sink drain or catch-all featured at the bottom of the tub/shower.
This is also one of the significant downsides of using bleach in the shower. Bleach should be used in small areas (such as toilets).
Using bleach in a large area such as a shower or bathtub that's not well-ventilated can be dangerous, as it could be inhaled. Using a toilet bowl cleaner will look pretty initially but will have a lasting effect that could damage the plating.
What Is The Active Ingredient In Toilet Bowl Cleaners?
The active ingredients in toilet bowl cleaners are bleach and hydrochloric acid. It's essential to understand why these two ingredients play a significant role in cleaning toilets.
Bleach
Bleach is commonly used for whitening purposes. A cruddy-looking toilet bowl looks sparkling new with a few uses that can make it look sparkling new. The germ-killing properties of bleach also attract homeowners to use bleach on toilets.
The downside to bleach is the harmful chemicals included in the mixture. Bleach is extremely harmful when ingested and can even have an impact when it's inhaled.
This is one of the main reasons we want to avoid using any toilet bowl cleaners because of the bleach. Always be cautious when using chemicals like bleach and make sure you have a window or some sort of venting available when using bleach.
Hydrochloric Acid
Hydrochloric acid removes stains and creates a nice clean and sparkling after-glow on a toilet. The acid is highly corrosive and should be handled with extreme caution, as it can require burns if it gets directly on the skin.
Similar to bleach, these chemicals should not be inhaled as they may cause damage to the lungs and eyes.
Hydrochloric acid is one of the main reasons, along with bleach. These toilet bowl cleaners should be avoided when cleaning showers.
Alternatives To Toilet Bowl Cleaners
One of the most effective and easy at-home solutions to cleaning your shower is baking soda and vinegar. This mix will effectively clean the shower doors, removing any soap scum or leftover shower material (such as shampoo or shaving cream).
To keep the shower as clean as possible, we first want to remove all the germs and bacteria that build up over time. We recommend buying an all-purpose shower cleaner or full-strength distilled white vinegar.
Shower cleaners can be bought at your local grocery store/hardware department. Big brands like Oxy Clean can be found almost on the shelves anywhere.
If you're looking for a more organic and eco-friendly solution, we recommend Bio-Clean as a toilet bowl cleaner substitute.
This small green bottle handles water spots, rust, mildew, and mold. Its powerful formula is made from a non-chemical compound and contains no harmful fumes. It's a great all-purpose shower remover that is much safer than the over-the-counter brands.
Using a safe toilet bowl cleaner such as baking soda can be a great, safe solution for those that already have it in their house. It also pairs nicely with cleaning shower walls.
We've also mentioned this product in a previous article about which bathroom tiles are the easiest to clean, but instead of getting on your hands and knees to clean the tub, use this extendable tub and tile scrubber.
Shaped to clean even the toughest corners of the bathtub, it's easy to put down the Bio Clean mentioned above (or even if you do ultimately choose over-the-counter solutions) and scrub it with a bathroom scrubber.
This will ultimately free your hands, feet, and knees from direct contact with the bathroom cleaner.
Homemade Shower Cleaner
If you're looking for a homemade shower cleaner solution, we found this to be the best one.
First, you'll need some Dawn dish soap and white vinegar. If you have a spray bottle handy, this will help you distribute this mixture.
Mix equal parts Dawn dish soap and the white vinegar together. Put them into a spray bottle and you've created one of the best homemade shower cleaners out there!
This mixture is great for shower surfaces, rust stains, and cleans better than most toilet cleaners. There are no toxic fumes and those stubborn stains come right out.
This is also a safe mixture to use along those grout lines.
How To Clean Your Shower Without Toilet Bowl Cleaner
Using either the Bio-Clean described above or the vinegar and baking soda combination. Wipe down the shower door, walls, and floors weekly with the shower cleaner.
This is a seamless task that takes less than 15 minutes to do. The 15 minutes will also make a significant difference between clean and sparkling clean.
We also recommend cleaning the grout every week. Using a mixture of hot water and vinegar that we've featured above should do the trick.
Buying an acid-free grout cleaner or any other grout-specific wash should aid in making sure the grout sparkles.
The grout plays a big part in making sure the tiles look clean. We recommend focusing your energy on cleaning the grout and then scrubbing the tiles with the tile scrubber we mentioned earlier.
Conclusion
In conclusion, we recommend that you find alternatives to cleaning your shower, then using toilet bowl cleaner. A generic toilet bowl cleaner is often made with bleach and hydrochloric acid. We want to avoid these ingredients when using toilet bowl cleaner.
Remember, toilet cleaner should remain in the toilet. We rarely come in contact with the porcelain in the toilet so the harsh chemicals rarely affect us. The shower tiles, however, will touch our feet and sometimes legs (if you sit down in the shower).
Both bleach and hydrochloric acid are harmful when ingested and inhaled. Keep your household safe by buying all-natural, non-chemical-based solutions. This will also help prevent any chemical corrosion or chemical mishaps while cleaning.
Especially in your place of cleaning (the bathtub or the shower), we want the area to be as polished as possible. Dirt and other minerals come off our bodies; however, it's nowhere close to what comes off our bodies in the toilet.
This should be kept in mind in the sense of cleaning, as toilet bowl cleaner needs to be a bit more potent than any shower cleaner.
We've compiled a complete list of frequently asked bathroom questions for new and experienced homeowners.
Our team of experts answers these questions to help assist you through DIY projects and home repairs.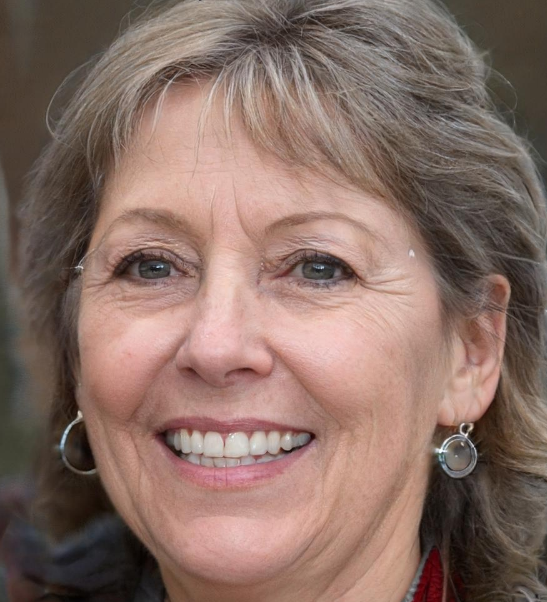 For over a decade, Robin has been a real estate agent, interior design specialist, and mother. Through her trials and tribulations, she wanted to create the perfect website to help you save money and make your home look beautiful.