It's common to go into a bathroom, and when the light is turned on, a loud noise comes from the ceiling. This loud, often annoying sound is the fan that is also turned on once the light turns on.
Bathrooms have fans to eliminate the moisture caused by the shower and sink. Bathroom fans help prevent mold in the bathroom. To keep a sanitary bathroom, a bathroom fan should be installed.
This article will show you why bathrooms have exhaust fans and why every bathroom should have one.
Why Bathrooms Have Exhaust Fans
Below are the reasons why most bathrooms have bathroom exhaust fans.
Eliminates Moisture
Bathroom fans (also known as bathroom exhaust fans) are used as a ventilation system to eliminate the moisture created from taking a shower or washing hands.
Wherever there is moisture present for a long time, there's a good chance that mold can grow in those conditions. To eliminate the moisture from the air and gathering, we need to eliminate it from the bathroom.
Clean Air
Bathroom exhaust fans eliminate moisture from the bathroom. The fan absorbs the moisture and is funneled to the outdoors, going into the atmosphere.
It's essential to check with your code and laws to understand how bathroom moisture needs to be ventilated to abide by regulations. This will affect the bathroom fans you do or don't purchase in the future.
Why Is The Bathroom Fan Loud?
If you ever turn the light on at your house or a friend's house, the bathroom fan may seem to be loud. The bathroom fan is so noisy that there's a small motor inside the light that the fan operates on.
If the motor is old, there may be a chance that it's running on its last life and either needs a tuneup or replacement.
There may also be a slow startup noise for the bathroom fan, and it gets loud over time.
We recommend entirely changing the light and installing a new fan, as this annoyance is not something you should deal with daily.
Does Every Bathroom Need a Fan?
It depends on the bathroom code/law in each state. We recommend checking with your local electrician to find out the code for your state.
In our opinion, however, we recommend that every bathroom that deals with high moisture situations daily should have a fan or exhaust system.
High moisture situations include daily showers or cleaning instances where hot or cold water runs for multiple minutes a day.
This will eliminate the risk of any mold or moisture build-ups on the walls or ceilings. It's always better to play it on the safe side, as having someone come in and remove all the mold can be a costly project.
We always err on the side of being proactive rather than reactive to mold situations.
Second, if you've ever stepped out of the shower without turning on your exhaust fan, you'll notice the bathroom mirror is fogged.
Often it requires the homeowner to use their hand or some towel to wipe off the fog. To completely avoid the fog from forming, the exhaust fan will capture all of the moisture and send it out of the vent.
This is why the fans are so essential to the bathroom's health and visual well-being.
Best Bathroom Exhaust Fans
When shopping for an exhaust fan, the two main things that we're looking for are for the motor to be quiet and enough light power to brighten up the entire room.
Poorly lit rooms affect looking at ourselves in the mirror and noticing things in the shower. We want to have complete illumination when purchasing a fan/light combination.
Light & Vent Combination
We also love combination purchases because it requires less work to wire or installs more lighting. We found this ventilation bathroom exhaust fan with light.
This modern-style light has a built-in ventilation system. However, its sleek design makes it look like a simple light cover.
The Hunter 83002 Ventilation Sona bathroom exhaust fan can be bought here on Amazon. Check out the 200+ reviews and see what other homeowners are saying before making the purchase. In our opinion, it's one of the better-designed exhaust fans that we've seen.
Single Exhaust Fan
If you're looking for just an exhaust fan that you can install into your ceiling, we recommend this exhaust fan by Broan-Nuton.
This single-speed fan is energy-star certified and perfectly fits any bathroom style as simple as it looks. It has over 200+ reviews on Amazon, so you're able to make an informed buying decision. We've also found this exhaust fan to be a cheaper option for those of you who are on a budget.
This fan is also great for minimal noise and won't be intrusive to your bathroom activities.
Heater Light & Exhaust Fan
The last exhaust fan, the Broan-Nutone Exhaust Fan, has a built-in heater. For homes that suffer from cold, dry mornings, this built-in heater is a great addition that can help improve your overall mornings.
Standard with a four-function wall switch, this heater can be completely customized to your liking. The heater heats up to 65 sq feet and is best used for small bathrooms to feel the heat.
With over 300+ ratings on Amazon, this exhaust fan is one of our favorites as the combination of heat, light, and exhaust fan is worth the price.
Conclusion
All bathrooms should have some ventilation system under constant moisture activity. The best way to control moisture build-up is to have an exhaust fan to absorb moisture build-up.
To keep fogged mirrors clear, exhaust fans absorb the moisture, allowing after-shower activities to have a clean and clear mirror to look into.
Bathroom fans may be loud and annoying, but they are necessary for bathroom cleanliness, especially if equipped with a shower or bathtub.
We've compiled a complete list of frequently asked bathroom questions for new and experienced homeowners.
Our team of experts answers these questions to help assist you through DIY projects and home repairs.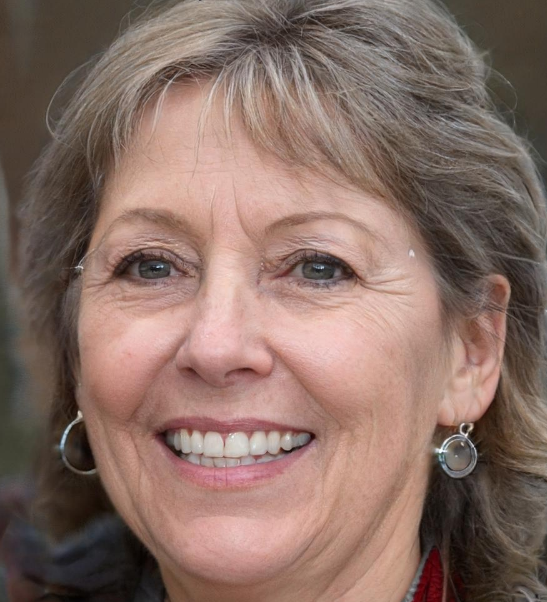 For over a decade, Robin has been a real estate agent, interior design specialist, and mother. Through her trials and tribulations, she wanted to create the perfect website to help you save money and make your home look beautiful.