Bathroom wall heaters are small appliances that help heat a small space quickly. If you've ever taken a hot shower and stepped out into a cold room in winter. Bathroom wall heaters feel great in the morning, but are they safe?
Bathroom wall heaters are safe for the bathroom with a few precautions. Wall heaters are typically operated and installed electrically. Like any other electrical appliance, water or moisture may cause electrocution or short circuits.
Bathroom wall heaters are small, compact heaters that warm up to 200 sq ft. in a hurry. The small appliance is excellent for bathrooms, bedrooms, or even living rooms that must be heated moments before arrival.
If your appliance is not electrical, consult with the contractor or electrician who hooked up your wall heater to understand the installation fully. If you're looking to install a wall heater, thoroughly read the directions on proper installation.
The wall heater typically works like a standard space heater but is implemented within the wall. In this article, we will cover if the bathroom wall heater is safe and the precautions to implement.
But first, let's understand what a bathroom wall heater is and what it's made of to determine if it's safe.
What Is A Bathroom Wall Heater?
A bathroom wall heater is a heating device often found in bathrooms to control heat and moisture before and after a shower.
The small device is often built directly into the wall and is thermostat controlled, or it's portable and can sit on the floor.
Bathroom wall heaters are generally used by people who enjoy warm mornings and like to fight the cold elements during the wintertime.
Below is an inside look at the Cadet CSC101TW wall heater. As you can see, the component is built directly into the wall, separated by the fan and heating device inside and a white vent that fits perfectly into the white setting of the wall.
It may be beneficial for homeowners not interested in cutting into their drywall or tiling to buy an external wall heater. This heater attaches directly to the wall and provides heat and comfort to the entire space it's equipped in.
These wall heaters are typically placed where the homeowner wants direct heat blowing against them.
Portable heaters are often found on lower surfaces, which are kid-friendly and don't burn the skin when touched. That's the case for the Heat Storm deluxe mounted space heater.
These heaters typically look like your traditional portable heaters; however, they're smaller and aren't too distracting on the wall. What's great about the heater featured above is it comes with a remote.
These are great to place near bathroom vanities so you can easily warm up your bathroom.
Turn on the heater and make your morning shower a pleasant experience when lying in bed!
Are Bathroom Wall Heaters Safe?
Whether built-in or portable, bathroom wall heaters are often built to resist wet environments. We recommend the heater be outside of the shower or bathtub and where heat can be effective but not in direct contact with water.
Typically on a wall upon bathroom entry or blowing toward the shower is effective.
Wall heaters are typically safe for younger toddlers, whether built-in the wall or portable; each design will have warm vents blowing warm air and are safe to the touch.
If you're worried about a portable heater being dangerous for your kids or even making water contact, we recommend building one into the wall.
It's important to note – please read the owner's manual thoroughly. Portable or wall-mounted heaters may be considered splash-proof or water-proof, but it's always safe to double-check how much water or dampness the heater can handle. Wall heaters will typically have on the packaging how much water they can handle.
Best Bathroom Wall Heaters
As mentioned, there are different types of electric wall heaters available that will best suit your interior decorating needs and comfort needs.
Wall Mounted Bathroom Wall Heater
The Cadet CSC101TW Wall Heater is a wall-mounted kid with three separate installation pieces that work together to generate heat: a wall can, a heater, and hard-wired thermostat.
The cadet fits perfectly into 120V outlets and has 1000, 2000, 3000, and 4000 W-heaters available. We recommend purchasing the complete kit, as it can be hard-wired and set to run soon after.
Don't like the way a vent looks on the wall? The wall heater panel is a newer and more modern option for heating a room.
This wall heater is excellent for heating 150 sq ft rooms. Plug it into the wall, or have it hard-wired in. ReThelat design could blend well into a white wall and effortlessly go with the pattern regardless of its slickness.
We recommend purchasing the "heat guard" that comes with it; no one accidentally touches it and gets a dose of heat. Available in both 400W and 600W, the panel is an excellent alternative to having a wall-mounted vent.
Portable Bathroom Wall Heater
Last is the portable electric wall heater. This heater can be left on the ground and mounted on a wall on sinks/toilets while you shower.
The infrared space heaters are great for warming objects and blowing warm air. The heaters are safe to touch and automatically shut off when tipped over.
The adjusted LED thermostat comes standard, which goes into "dark mode" once no activity is detected after 5 minutes. The remote controls are vital for turning on well before entering a room.
Size isn't an issue with this bathroom wall heater as it takes up roughly two sq ft of wall space and plugs into a standard 110v outlet.
Conclusion
Bathroom electric wall heaters are safe; however, we recommend you check the manual or owner's guide to adequately protect yourself from any water or heat damage.
Wall heaters are great for cold areas that make the mornings or nights more stressful.
We've compiled a complete list of frequently asked bathroom questions for new and experienced homeowners.
Our team of experts answers these questions to help assist you through DIY projects and home repairs.
What are your experiences with bathroom wall heaters? Let us know in the comment section below.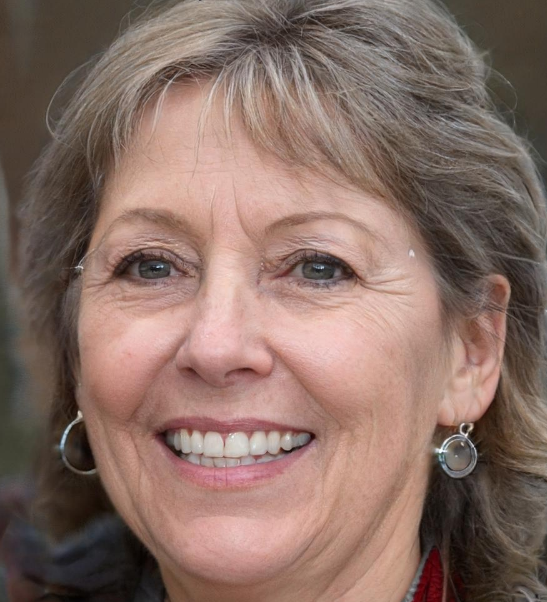 For over a decade, Robin has been a real estate agent, interior design specialist, and mother. Through her trials and tribulations, she wanted to create the perfect website to help you save money and make your home look beautiful.