When designing kitchen cabinets and draws, there's always a tough decision to make whether to use knobs, pulls, or a mix of both. Can you mix knobs & pulls?
Yes, you can mix knobs and pulls. It's recommended to use pulls for cabinets that are higher up and knobs for lower-style cabinets. Lower drawers that slide are best fitted with a pull handle.
In this article, we're going to help your buying decision a little bit easier by showing you the difference between the two and how to make a buying decision properly.
Of course, keep in mind every kitchen style is entirely different from the next, so the decisions you make on each kitchen opener are completely up to the homeowner's discretion.
What Are Kitchen Knobs?
Before we begin, we want to cover what a kitchen knob is and how it fits in your cabinet hardware.
A knob, by definition, is a rounded lump or ball, especially at the end or on the surface of something. This is precisely what we want you to envision when you're looking for a kitchen knob.
This kitchen knob will grab and open the kitchen drawers, as shown in the picture. These knobs have a unique shape as they're meant to be held with the whole hand to pull open the cabinet.
What Are Kitchen Pulls?
When we refer to kitchen pulls, we are referring to a small open-faced handle. This handle can be used to put one or multiple fingers through to open the lower cabinet doors successfully.
The different kitchen pulls can have an open face, or they may have a closed crescent shape and a cover on the top, as shown in the picture above.
Another style of pull is the open face, which is common among kitchens with horizontal swinging cabinet doors. These types of cabinet doors make using a pull much easier to open. These pulls are also great if younger kids want to open smaller draws and you want them to help around the house.
See the image above for the cabinet open-face pulls and how they are easy to open for anyone who relies on over-the-counter storage.
Mixing Knobs & Pulls
Knobs and pulls both serve their purpose. Mixing the two is entirely up to the homeowner; however, we have a few rules we like to advise when designing your kitchen.
Here is a great design inspiration from Pinterest on how to mix your pulls and knobs.
First, if you're going to mix and match the knobs and pulls, we recommend they be the same color and material. We'll get into the material later in this article and how you can make sure everything looks flush and clean.
Second, if you plan to mix and match the knobs and pulls, we recommend having knobs on pullout draws. This is mostly just for ease of use.
Also, having young kids makes it harder for them to open the drawer instead of quickly swinging open the cabinet doors with a pull. This also helps adults easily pull open the drawer to retrieve whatever they need and slide close with ease.
Second, we recommend having kitchen pulls on the upper cabinets. Again, for ease of use, it's awkward and can be difficult at times to open a drawer with a knob.
It's much easier, again thinking about usage, to open an upper cabinet with a pull than it is a knob. Especially if the homeowners aren't tall, retrieving a dish or any snack from the upper cabinets can be challenging enough, don't make opening the cabinet door a chore.
Third, no matter the combination you decide to have on your knobs or pulls, the lower cabinets must match the lower cabinets to have a uniform look.
As shown above, the kitchen has a consistent black finish to all of its pulls. If they had a different color, they would look awkward and clunky, whether they were a pull or knob. Be sure to match the kitchen pulls and knobs with the same uniform color and material for a clean finish.
Knobs & Pulls Material
As mentioned, to sustain a clean, uniform look throughout your kitchen, it's essential to have the same material and color on all pulls or knobs.
If you're looking for different colors and materials to search for, here are the most popular knobs and pull materials:
Brass
Silver
Polish Brass
Gold
Nickel
Stainless Steel
When searching for different types of kitchen knobs and pulls, it's essential to type in one of these keywords, along with the word "knob" or "pull." This will instantly bring up a selection of knobs and pulls that you can outfit your kitchen with.
We recommend this searching technique because it helps you narrow down which color best matches your cabinets, and they are all relatively the same color.
That way, if you do want to mix and match knobs and pulls, it can be done on one order on one website.
We recommend using Amazon as it's a relatively cheap and reliable way to get the kitchen knobs or pulls you want.
Conclusion
If you're purchasing new kitchen knobs or kitchen pulls for your cabinets, we want you to take a good look at who will be using the cabinets and how often they will be open.
Often we'll buy a knob for all cabinets and draws, then realize that they are too hard to open. On the other hand, kitchen pulls are often purchased, and our kids will get into the pots and pans and make a mess.
Purchasing the proper kitchen knobs and materials to create a uniform look should be at the forefront of a homeowner's mind, but the ease of use and access should be equally important.
We've compiled a complete list of frequently asked kitchen questions for new and experienced homeowners.
Our team of experts answers these questions to help assist you through DIY projects and home repairs.
What is your favorite type of kitchen pulls or kitchen knobs? Do you prefer one over the other? Let us know in the comments below, and if you have pictures, we'd love to see them!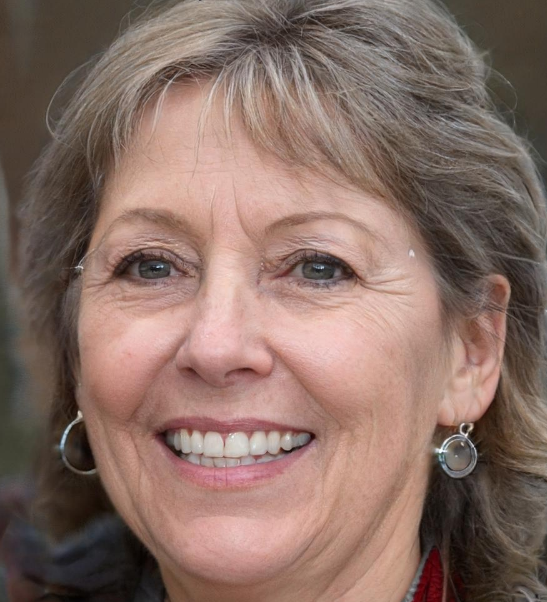 For over a decade, Robin has been a real estate agent, interior design specialist, and mother. Through her trials and tribulations, she wanted to create the perfect website to help you save money and make your home look beautiful.