You've had the same kitchen cabinets for years, and you got bored? Thinking of buying new ones but don't have enough spare money at the moment? We have a suggestion – paint them instead. Which kitchen cabinets can be painted?
Kitchen cabinets made out of wood can be painted. We recommend not painting over laminate cabinets.
So, before you take a brush and start painting cabinets, please read the following information that we hope will be useful to you.
Kitchen Cabinets That Can Be Painted
Almost all types of wood, whether unfinished, painted, or stained wood, can be painted. MDF (medium-density fibreboard), compressed, and faux wood can also be painted.
These materials can be treated with sandpaper, and because of that, they are the best for painting. Therefore, surfaces with glossy coatings should first be cleaned of all the layers for newly applied paint to adhere well.
But still, there are materials for kitchen cabinets that are not recommended to paint.
Kitchen Cabinets That Can't Be Painted
We exclude laminates from wooden surfaces since they are not an excellent choice to be painted because any paint you apply won't be long-lasting. This is just due to the material, not the paint.
So if you had some issues, don't blame the paint brand. Not every material is suited for painting.
Is Painting Cabinets A Bad Idea?
Painting the kitchen cabinet doors is not a bad idea at all. But it is not an easy task.
Although painting kitchen cabinets is a much cheaper choice than buying new ones, this will not be as simple as you might think, but it is not impossible either.
For that, you need proper preparation (maybe a little bit more than painting the walls).
Be prepared to need patience and just as much time because this is not a job you will finish in one day. It will undoubtedly be easier for you if your cabinets do not have any irregularities that you will still have to smooth with sandpaper.
In the beginning, it is advisable to disassemble all the doors and handles on the cabinets because it will undoubtedly make your job easier. Don't forget to mark them to get everything back in place after the job is done.
If you want, you can take one piece with you to the paint store so that the retailers can advise you on the appropriate type and quality of paint.
Don't opt ​​for the cheapest variant because you will certainly not be satisfied when the paint starts to peel off after a while.
After choosing the color, it's essential to focus on cleaning. Wash the cabinet interiors, doors, and drawers. The kitchen is where you cook, which always results in dirt and grease. If the parts are dirty, the paint will not be well received.
Once your cabinets have dried, they are ready for the job that everyone usually wants to avoid (but it's almost necessary), and that is sanding. You can skip this step, but we'll tell you about it later in this article.
Now It is time to apply the primer, which is always recommended before the two coats of paint for a quality finish and the richest, truest color to shine through.
You can finally start painting. Once the paint dries, repeat the process as many times as necessary to achieve the desired effect.
When everything is dehydrated, you are ready to put your new cabinets in their place. Never rush because of your misjudgment; you will have to do some things from the beginning.
If, after all, it seems that this is not the job for you, you can always leave it to the experts, but we hope that in each of you lies a potential artist who will manage to make a beautiful masterpiece in their own home.
Can You Paint Cabinets Without Sanding?
If you want to paint your kitchen cabinets without previous sanding, you will need to use a de-glosser to remove any varnish from the cabinets and prime them to make sure the paint sticks to the surface.
After cleaning the surface, apply the liquid de-glosser to an old rag or sponge, wipe it down, and let it dry. Using a liquid de-glosser will also help you get into any nooks and crannies that you may not be able to get at with sandpaper.
There are some occasions where you're going to need sanding before you start painting, e.g., if the surface is uneven or damaged. This way, the pores in the wood will open and enable the primer to be well absorbed and for a layer of varnish or paint to be applied more efficiently.
Be sure to wipe all surfaces with a damp cloth after sanding to remove dust. Take care that your cabinets have to be dust-free before you paint them because just a few pieces of dust can ruin the excellent job you have done. It will look like you have painted over sand, so you will still have to start all over again – sand and repaint.
What Paint Is Best For Kitchen Cabinets
This is the first question homeowners will ask when it comes to the renovation of kitchen cabinets. They cannot decide between latex paint and oil-based paint. Both types have their advantages and disadvantages.
Oil-based paint is easier to spread and covers the wood more thoroughly than latex with just one coat. Oil paints also have excellent resistance to stains and are easier to keep clean. This type of color doesn't fade quickly.
Perhaps the most significant disadvantage of oil-based paints is cleaning paint tools. Chemicals such as turpentine are used for cleaning brushes, rollers, and other tools, which are harmful to the environment and must be appropriately disposed of and recycled. These colors also turn yellow and crack with time.
On the other hand, one of the most significant advantages of latex paint is its easy cleaning. Brushes and paint rollers can only be cleaned with warm water and mild soap. Latex paints also do not turn yellow with time, dry much faster, and are better for the environment than oil-based paints.
Latex paint also has serious disadvantages. Wooden surfaces must be prepared more carefully when using latex paints. The surface must be immaculate for the paint to stick correctly. Latex paint is sensitive to temperature, and stains penetrate the paint more quickly, requiring frequent repairs.
Whatever your choice would be, experts agree – if you have more experience, use oil-based paints. Otherwise, use latex.
When it comes to brands, there is always some competition. For example, Benjamin Moore and Sherwin Williams produce high-quality paint, but Benjamin Moore's paints are considered superior. Benjamin Moore products tend to be more durable, easier to use, require less time, and are cheaper.
Valspar Signature paint is not far when it comes to quality. It has excellent coverage and is not that expensive. But when it comes to your kitchen, considering the grease, amateur use, and coverage, here is the list of top 5 paints:
Farrow and Ball Full Gloss Paint
Benjamin Moore Advance Interior Satin Paint
Fine Paints of Europe Eurolux Acrylic Paint
Valspar Cabinet Enamel Semi-Gloss Latex Interior Paint
Rust-Oleum Cabinet Transformations System
Which Color Is Best For Kitchen Cabinets?
When choosing a color for kitchen cabinets, there is no right or wrong color. Be patient, don't rush, and think about what would best fit into the rest of the interior of your kitchen and your home.
Bright colors may be in fashion, but consider if this is for you. Pastel colors give warmth and light, and the combination of two different colors is also modern, with the upper elements in one and the lower in the other.
Some colors are better than others. You can't go wrong with white, but if you also paint your kitchen walls, consider what other shades could suit you well, making you satisfied and happy.
Your whole kitchen doesn't have to be painted of the same color, so why don't you, for example, combine shades like dark gray and white or maybe blue and white?
Conclusion
You have to keep in mind that the primer color should be the same as you choose as the primary color for your kitchen cabinets. Don't use a different primer.
This is very important so that the previous color does not come out and be seen after painting.
Also, the thought of skipping the primer or buying a cheaper color to save money may seem like a good idea, but don't do it because both materials are critical to the success of your renovation project.
Invest a little more money to get quality materials and create significant and long-lasting results.
We've compiled a complete list of frequently asked kitchen questions for new and experienced homeowners.
Our team of experts answers these questions to help assist you through DIY projects and home repairs.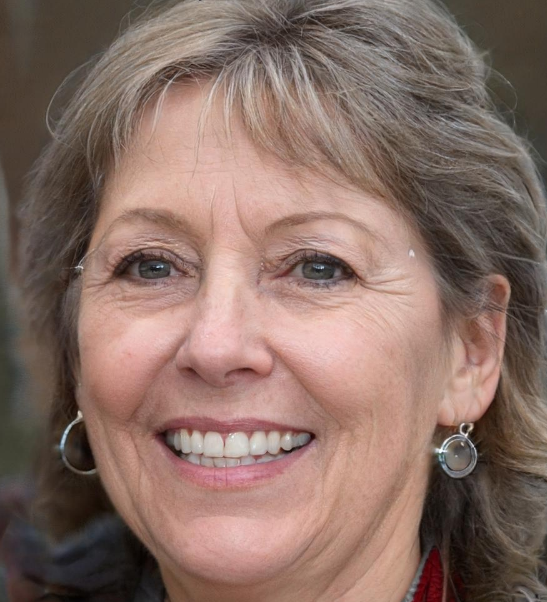 For over a decade, Robin has been a real estate agent, interior design specialist, and mother. Through her trials and tribulations, she wanted to create the perfect website to help you save money and make your home look beautiful.