Upgrading your kitchen with new cabinets makes a dramatic impact but comes at a significant price. From construction to materials to installation, what factors make kitchen cabinets so costly? This guide examines the key elements that influence the price you'll pay. Read on to learn insider tips for lowering your kitchen cabinet costs without sacrificing style or quality.
Kitchen cabinets range from $100 to $650 per linear foot. The high cost comes from quality materials like solid wood, custom designing, skilled labor for manufacturing and installation, existing cabinet removal, cabinet hardware, and added features. Opt for stock cabinets in pine or maple, avoid excessive customization, use open shelving, and choose affordable hardware to lower costs.
What's The Average Cost of Kitchen Cabinets?
For installed kitchen cabinets, new homeowners should expect to pay:
Economy – $100 to $200 per linear foot
Mid-Range – $200 to $400 per linear foot
Premium – $400 to $650+ per linear foot
This wide range gives you the flexibility to balance affordability with the features, materials, and quality that you want.
Overall Construction Quality
Higher-end kitchen cabinets with all-plywood construction and solid wood frames simply cost more due to the superior materials and manufacturing processes involved. These cabinets will also last longer and have higher resale value.
Well-engineered cabinet boxes resist warping while quality finishes, hinges, and hardware add to the overall durability. Opt for the best quality you can afford within your budget.
Custom vs Stock Cabinets
Custom designed cabinets tailored exactly for your kitchen layout and specifications come at a premium price. Unique sizes, wood types, finishes, and features raise costs.
Stock or semi-custom cabinets in standard sizes offer significant savings but provide less customization. Take measurements to ensure stock cabinets work for your space.
Wood Materials
Exotic hardwoods like cherry, maple, alder, and oak inherently cost more than domestic softwoods such as pine. But they also add beauty and value.
Research to find reasonably priced woods like birch or poplar that still provide attractiveness and durability. Composite wood products save money but won't last as long.
Labor Cost
Skilled carpentry and installation labor contributes to the investment in new cabinets. Local wage rates for tradespeople will determine how much you pay for their expertise in designing, building, delivering, and fitting your new cabinets.
Removing Existing Cabinets
Labor and disposal fees to demolish and remove your old cabinets before installing new ones adds to the total project cost. DIY demolition and disposal can save substantially.
Cabinet Hardware
Drawer pulls, knobs, hinges, and other hardware can be charged significantly from the contractor or manufacturer. Provide your own hardware purchased at a hardware store for huge savings.
Special Features
Added features like roll-out trays, spice racks, lazy susans, and interior lighting push cabinet costs higher. Stick to basics like adjustable shelves and functional drawers to keep prices reasonable.
5 Ways to Save on Kitchen Cabinets
Follow these tips to get beautiful new cabinets without overspending:
1. Select a More Affordable Wood
Opt for wood species like knotty pine or birch which cost less than premium woods but still provide pleasing aesthetics. Durability may be slightly less but often still sufficient.
2. Explore Mid-Range Cabinet Brands
Avoid the most expensive luxury brands but also the cheapest lines. Mid-range cabinetry from widely available suppliers provides the best value.
3. Go for a Simple Standard Layout
Stick to common cabinet sizes and a streamlined layout. Custom sizes and unique designs come at a steep price. Measure carefully to fit standard cabinets.
4. Resist the Urge to Customize
Limit custom upgrades which inflate the per-cabinet price. Skip fancy interior upgrades, uncommon colors, or ornate trimwork to save money.
5. Use Open Shelving
Combining enclosed cabinetry with open shelving reduces linear footage of cabinets needed. High quality prefab open shelving costs far less per foot than full cabinets.
The wide range of prices for new kitchen cabinets lets you find the perfect balance between budget and your ideal style. Carefully weighing construction, materials, labor, and features makes selecting affordable options simpler. Maximizing value ensures you get the most for your money!
FAQs About Kitchen Cabinet Costs
What is the most affordable cabinet material?
Particleboard with laminate is the cheapest cabinet material but won't withstand heat or moisture well long-term. Pine offers an inexpensive wood option.
Should I choose custom or stock cabinets?
Custom cabinets provide an exact fit but cost more. Stock cabinets limit options but can be adapted to fit with filler panels and other adjustments.
Can I install kitchen cabinets myself?
With some carpentry skills, the ability to follow instructions, and help lifting, DIY cabinet installs can save thousands in labor costs.
What upgrades add the most value?
Solid wood doors, soft-close hinges and drawers, undercabinet lighting, and glass cabinet fronts give the most bang for your buck.
How much do I need to budget for new cabinets?
For an average 10×10 kitchen, expect to budget $6,000-$15,000+ for new installed cabinets depending on materials, features, and labor costs.
Invest wisely when upgrading your kitchen with new cabinetry and you can save thousands without sacrificing quality, beauty, or functionality. Carefully weigh all cost factors during selection to maximize your return.
Learn more about kitchen cabinets with these other articles:
Kitchen Cabinets Made In The USA
Kitchen Cabinets That Can't Be Painted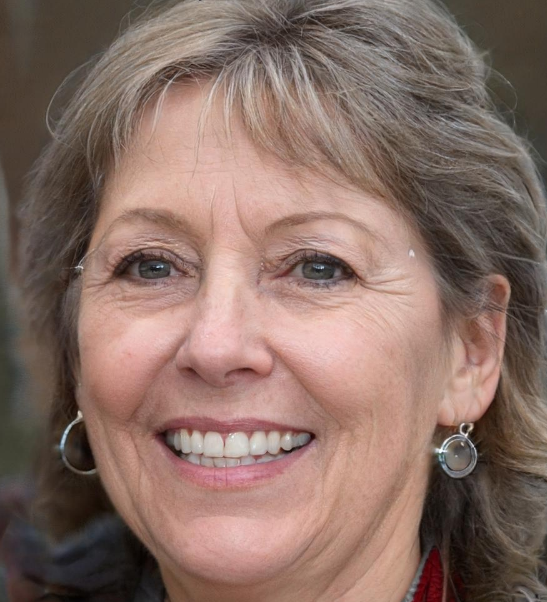 For over a decade, Robin has been a real estate agent, interior design specialist, and mother. Through her trials and tribulations, she wanted to create the perfect website to help you save money and make your home look beautiful.