As the name implies, a bathroom vanity is part of a bathroom where a person freshens up. It is usually composed of a sink with storage space underneath. The bathroom vanity provides aesthetics and utility, creating a bathroom section for appearances while containing supplies for freshening up and bathroom maintenance.
Having a bathroom vanity built is a fun and easy way to touch up your bathroom. The utility and aesthetic it provides make it a very worthwhile project for your home.
Building a bathroom vanity involves planning, choosing the suitable material, deciding to use or replace your current sink, creating a casing around the sink, placing the vanity top, caulking the gaps, and applying the finishes to complete the project.
Read on if you plan on adding a vanity to your bathroom or if you plan on doing renovations in general.
Materials Need To Build A Bathroom Vanity
Bathroom vanities can be made out of any material. However, you must consider that this is a fixture placed inside a bathroom.
In any home, the bathroom will contain the most moisture than the other space of the house. As such, the materials inside the bathroom are prepared in such a way to handle those conditions.
Your bathroom vanity should also consider the environment that your bathroom experiences. Remember that no space is the same, and there will be no general guide for this part because you need to assess the environment of your bathroom and how it will affect the materials.
First and foremost, before you think about any design or aesthetic, you have to evaluate how much space you can work within your bathroom. 
This article assumes that your bathroom has no vanity yet, so your sink is stand-alone or attached to a wall.
Do not worry if you don't have that much space to work with; a bathroom vanity can be designed to fit inside small spaces and is still capable of serving its functions.
Once you have established the amount of space you have for your bathroom vanity, the next step would be to frame it and see from what angle you will most likely be interacting with the bathroom vanity. 
This is important because this will determine how your shelves and cabinets will be designed.
A bathroom vanity is not separate from the bathroom, and instead, it should be able to function in such a way that supports the current usage of that bathroom while at the same time adding something new.
When designing your bathroom vanity, it's best to divide it into three main components. These components are the sink, the vanity top, the storage units, and the lighting.
Sink
Sinks are not as simple as they seem. The most significant factor that you should consider for sinks is their size and faucet. It may not seem all that important, but it's a good practice not to take shortcuts for house renovation or spatial design.
An appropriately designed sink reduces the chances of you getting wet from the water bouncing back and prevents any awkward angles while using it. 
Consider also that there are sinks above the vanity top while others are embedded. The sink's design (Ex. Rectangular, circular, etc.) also influences how much space your sink will take.
Vanity Top
The vanity top is an essential part of the vanity because it will be your workspace. More often than not, people don't prioritize the materials and finishes for their vanity tops when they actually should. I would say that the vanity top is one of the times when you must prioritize its function rather than its aesthetic.
It would help if you went for a smooth vanity top made of a material that is easy to maintain and uniform (Ex. No crevices or holes).
Drawers
To be used for storing your personal use objects. This should be the easiest part to open and is always located right below the vanity top. Especially important for objects that should not get wet.
Cabinet
To be used to store the cleaning/maintenance materials for the bathroom. It should always be located at the bottom of the sink. It's common for the cabinet to be the access point to the sink's plumbing.
Lighting
Good lighting is perhaps the most underutilized and is often the least considered aspect of a bathroom vanity when planning their bathroom vanities.  
The entire purpose of a bathroom vanity, and what separates it from just a regular bathroom cabinet space, is that a bathroom vanity is used when people need to freshen up.
This is the place where you fix your hair, put on your makeup, and make yourself look presentable. The best type of lighting that complements all skin types would be a warm light that glows over the face, leaving no shadows.
Why You Should Build A Bathroom Vanity
The only reasonable answer to this question is that the bathroom vanity should complement your current lifestyle. If you're a person who likes to spend time getting ready for going out, then a bathroom vanity would be for you.
However, many bedrooms are designed to have a powdering area committed to freshening up.
If you already have a powdering area, you wouldn't need a bathroom vanity.
The benefits of the bathroom vanity over the powdering area are that the bathroom vanity is relatively easier to clean and provides additional storage space.
How To Build a Bathroom Vanity With 5 Easy Steps.
Note: This part of the article will assume that your bathroom was not designed initially to have a bathroom vanity installed. It will be assumed that there is a limited amount of space to work with and that only the bare essentials needed for the bathroom vanity to function will be added.
Determine if you will keep your current sink or install a new one. This part may require some heavy-duty work because you may have to restructure your plumbing to adjust to the changes in that water outlet.
Most likely, it's best to stick with your current sink because it's already designed to be compatible with your bathroom unless you need more space. You can also use a sink with the exact dimensions as your current one but with a different design if you're aiming for a different aesthetic.
Bathroom vanities don't necessarily have to be built into the bathroom walls. For our purposes, considering that we have a small space to work with, we will be having a casing made attached to the wall instead.
The casing should be composed of the vanity top (with a cut-out portion for the sink) and storage space underneath (drawers, cabinets, etc.). As with all things related to buildings, the bottom part should permanently be installed first before the top.
Once the casing is aligned with the sink, it should be fastened to your bathroom walls and floor. Depending on the weight of the materials used and the design of the casing, you can either use adhesives or fasteners.
There will be some leftover gaps between the sink and the casing (the vanity top, specifically) and between the casing and the wall. The last thing you would want to happen is a small piece or object to get lost in the small gaps between the different fixtures and allow moisture or water to seep into the casing.
Apply caulking to seal up any of the leftover gaps. Remember to use the appropriate caulk type, apply it at a 45-degree angle, smoothen the caulk to make it uniform, and clean up any leftovers.
Lastly, apply all the finishes you need to. Finishes for a bathroom vanity could range from varnishing, painting, etc.
You want to apply finishes last, instead of using them to the casing during pre-installation, to minimize the chances of unwanted damage during the installation process. The finishing point is to make the bathroom vanity look presentable and add a final layer of protection.
You should be prepared to make any sudden modifications to your casing during any installation. That is why applying the finishes last is a rule of thumb, not to waste any effort.
Conclusion
Learn more about bathroom remodeling below.
Having a bathroom vanity built requires you to assess how to best adjust to your bathroom's current setup.
Considering the environment it experiences, the design that would fit within the space available, and a look that would match the aesthetic of your bathroom is an excellent way to exercise in planning out future renovations.
We've compiled a complete list of frequently asked bathroom questions for new and experienced homeowners.
Our team of experts answers these questions to help assist you through DIY projects and home repairs.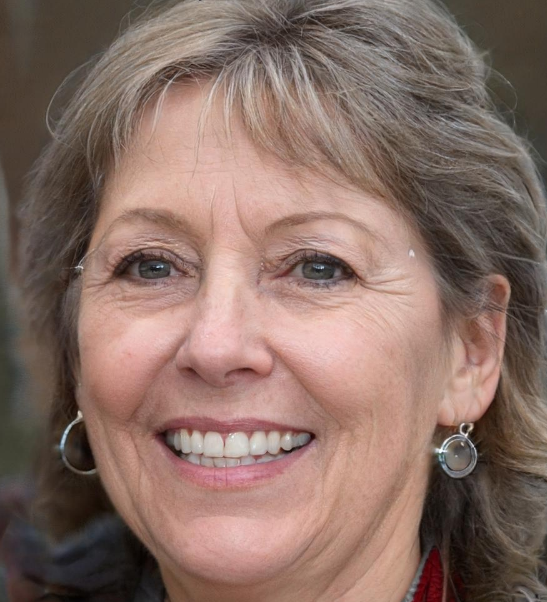 For over a decade, Robin has been a real estate agent, interior design specialist, and mother. Through her trials and tribulations, she wanted to create the perfect website to help you save money and make your home look beautiful.