Kitchen extractor fans are a great addition to kitchens for homeowners who frequently cook. The extractor fan is typically built above kitchen stoves or cooking areas.
Kitchen extractor fans remove smells from kitchens, such as foul odors, smoke, steam, and airborne grease while cooking. It's essential to run the fans even after you're done cooking, as the smells may still linger in the kitchen once the fans have been shut off.
To understand if kitchen extractor fans remove smells, let's first understand how kitchen extractor fans work.
What Is A Kitchen Extractor Fan?
Kitchen extractor fans (also known as kitchen hoods, exhaust hoods, or range hoods) help ventilate the cooking process by eliminating airborne grease, fumes, odor, and steam when cooking.
Kitchen hoods often have filtration systems that absorb the pure air into the food and vent. Each filtration system and kitchen hood is created differently, especially the standard features.
The kitchen extractor fans work similarly to how much filtration and air duct systems work in your household:
A fan is turned on, and there is a high, medium, or low switch.
The fan will absorb the odor, airborne grease, or steam/smoke emitted from the cooking.
The fan will then extract the contents directly outside
One of the primary keys to having a sound filtration system is to ensure the odors, grease, and fumes do not linger. Different types of hoods will produce different results.
Before purchasing, ensure with the instructions ( or the HVAC employee) that any filters need to be changed or fans need to be replaced over time.
Do Kitchen Extractor Fans Remove Smells?
The kitchen extractor fan's primary purpose is to remove smells, foul odors, smoke, steam, and airborne grease. Extractor fans and filtration devices are what come standard with installation.
Keeping the air fresh in, around, and above the cooking area will help you cook more efficiently.
On top of removing smells, the extractor fan helps remove excess heat from cooking at high temperatures. Flames, smoke, or even consistent steam will be absorbed through the ventilation system.
As mentioned, be sure to make sure the smell that is absorbed by the extractor fan is removed. Built-up bacteria or grease in a fan or filtration device create an unwanted odor.
Benefits Of Kitchen Extractor Fans
Removes Smells & Moisture
If you're cooking fish, garlic, or onions, it can pretty quickly overwhelm your kitchen's aroma. These range hoods are great to pick up and stop the smells from spreading. Exhaust fans will suck the smell into the vent hood and extract it properly.
If your cooking style is to use multiple ingredients on a daily basis, you'll want a vent hood that's big enough to capture all the spices.
Cooking smells can be instantly eliminated by installing a range hood which will help improve the poor indoor air quality.
Lighting
Most kitchen extractor fans come standard with an overhead light. If you have poor lighting to the side of your cooking area, having an overhead spotlight while cooking will help ensure food is cooked correctly.
Kitchen extractor fans will have one or multiple light setups that are typically customized based on needs (dim, light, or full).
Improves Property Value
A kitchen extractor fan above a stove or other cooking area is very professional-looking. It gives the cooking area "ambiance" some extra flare, as it will instantly draw the guest's eye.
As the pricing of kitchen extractor fans has gone down, it's almost expected for every home to have some fan or ventilation system.
Join the trend and make sure your home is keeping up with the trends.
Budget-Friendly Kitchen Extractor Fans
There are different kinds of kitchen extractor fans and different pricing options to fit everyone's budget. Remember, the goal is to improve poor indoor air quality and get an exhaust fan (or a range hood) that will look fitting for your kitchen.
Purchasing any wall-mounted range hoods could make your kitchen look ugly. Pay special attention to the siting of the range hood and which exhaust fan would best suit your cooking style.
First, there are a few questions you need to ask yourself before purchasing:
Which kitchen extractor fan would fit your home.
Do you need to have an HVAC technician come in and remodel your house?
Can you install it yourself and plug it in?
How is the ventilation in your kitchen?
These are some of the questions you need to figure out before purchasing any of the items below. We always want you to purchase smarter, especially when making home renovations.
These next hoods are our picks for the easiest to install and best for a middle-class income budget.
Kitchen Wall Mount Range Hood
This 30″ stainless steel wall mount hood vent has a 194w motor that will suck any steam or smoke from cooking. Equipped with three different speed levels, air control is at your fingertips.
This kitchen hood style comes with two mesh filters that are dishwasher safe so that you can clean and maintain a healthy-smelling kitchen.
Standard with LED lights and a low-sounding motor, hearing and seeing what you're cooking has never been easier with this kitchen wall mount hood.
Cosmo 5MU30 Kitchen Hood
If you're looking for a space-saving and cheaper solution, we recommend the Cosmo 5MU30, 30-inch kitchen hood.
This style of kitchen extractor fan is great for condos, apartments, or small kitchens because of the minimum amount of space they require and the easy installation. The ventilation pipe at the top is a 5-inch round duct that extracts the air.
Available in 30 or 36 inches, the Cosmo hood is made of brushed stainless steel, equipped with LED lights, and plugs easily into a three-prong 120v plug.
Easy-to-clean features include reusable aluminum mesh filters to help trap grease and oil. These traps snap on and snap off for a smooth transition from trap to sink.
Conclusion
Kitchen extractor fans, also known as kitchen hoods, are great for any kitchen consistently cooking over a stovetop. They add elegance and glare to an already stunning kitchen.
We've included two different kitchen extractor fans above that should fit most kitchen options. They add a professional-looking element to the kitchen that is great for resale value or to stun guests as they enter your kitchen.
Start giving your kitchen a fresh smell and look with these kitchen extractor fans. They often signify a kitchen with a chef who seriously takes the smell and preparation.
We've compiled a complete list of frequently asked kitchen questions for new and experienced homeowners. Learn how to remove smells from your bedroom and your bathroom.
Our team of experts answers these questions to help assist you through DIY projects and home repairs.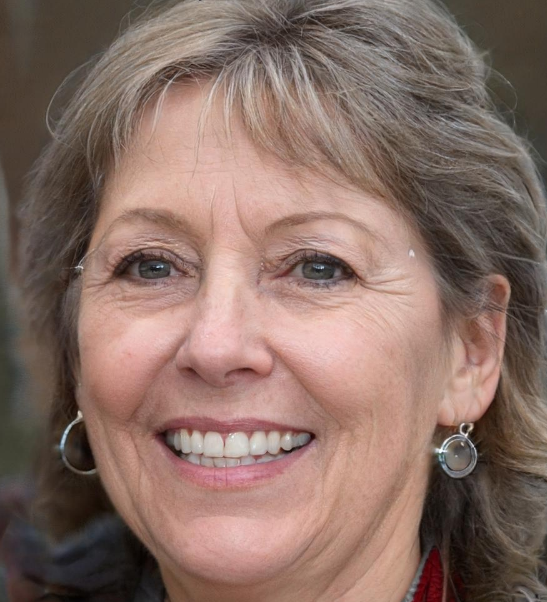 For over a decade, Robin has been a real estate agent, interior design specialist, and mother. Through her trials and tribulations, she wanted to create the perfect website to help you save money and make your home look beautiful.